YouTube SEO 2023: How to rank your video – Title, description & Tags
Introduction
In our previous articles of this series of articles around YouTube SEO, we highlighted the fact that one of the goals of YouTube was to make sure users watch what they want. In order to understand the user intent, the first article was on the keywords / queries research. In the following second article, we will focus on how you can use those selected keywords in the content of your videos.
There are several factors taken into account in the Video Content category.
Video Title
Video Description
Tags
Transcription
Let's deep dive in each of those.
1. Video Title
The title of your videos are one of the most impacting factors, having a direct effect on your rankings. There, you can put your keywords, which are the main thing in your YouTube SEO. The title greatly affects click through rate (CTR) as it appears in a prominent place in the Search Results Page.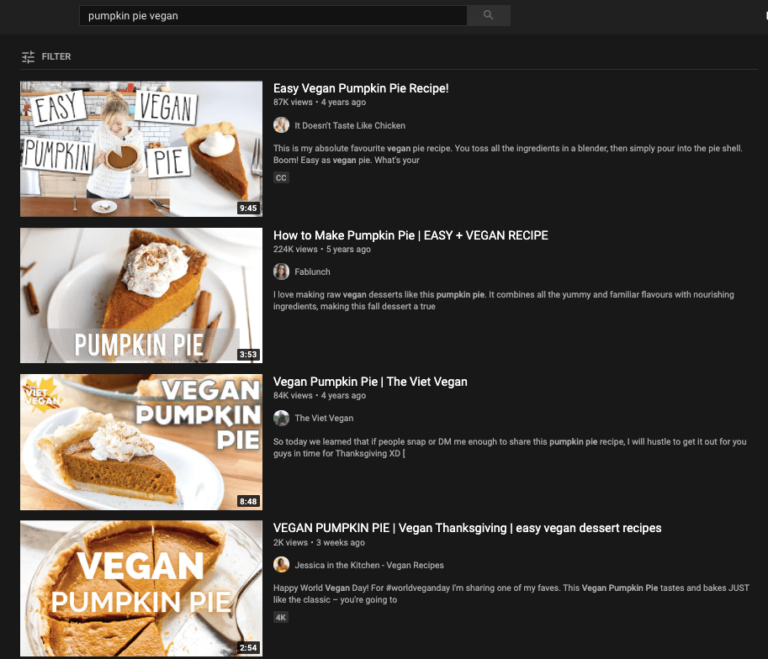 Of course, you shouldn't sacrifice the relevance of your Title only for the sake of search ranking (keywords stuffing). YouTube is a Google product, and its main focus is to maximise the satisfaction of the user by delivering the most relevant results to its users. Therefore, you have to find the right balance to end up with an optimal Title.
In terms of best practices, your Title should :
Include your focus keywords

Clearly state what benefits you'll get from the video
Write searchable titles
Key takeaway : put your keywords in the title, make sure it's relevant and describes best your video. Ensure that the title responds to the intent of the user.
2. Video Description
Description is the one and only place where to describe what your video is about. While titles primarily focus on increasing CTR because people see the relevance with their query, description helps them to understand what the video is all about.
Your description can contains up to 5.000 characters but you need to segment your description into two parts:
What viewers see before they click "show more". Since the user will see first this part, you need to write key information (it is only a few lines).
Then you can add information when the user wants to know more. In this second part you can even add all your social links so that users keep engaged with your brand.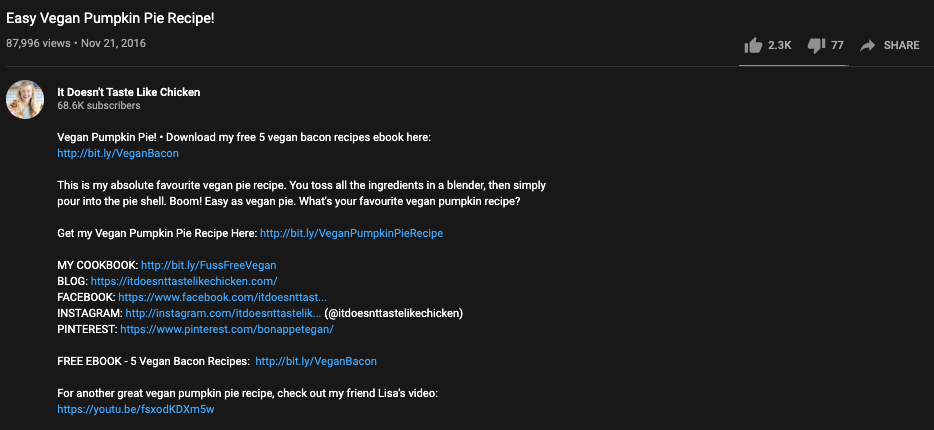 As for the title, put your keywords that you selected in the first process "Keywords research".
In terms of best practices, your Description should :
Include your focus keywords towards the beginning.
Give a clear explanation of what the video is about. It's not a transcription, but the more you explain about it, the better..
Be searchable (descriptions can convey valuable information that helps viewers find your videos in search results and understand what they'll be watching. Well-written descriptions with the right keywords can boost views and watch time because they help your video to appear in search results).
Be useful – The description field can only display text, but it doesn't have to be a boring experience. You can add interactive features that could help increase views, highlight collaborations and grow your subscriber base (ie. link to websites, link to playlist, …).
3. Tags
Tags are used on YouTube to mention what kind of content your video fits in. You should put at least 10 tags for any video on your channel. Make sure your keywords are part of it and that they're relevant with your video.
This is the place where you target these extra keywords that didn't make sense to put in your Title or Description, but for which you want your video to be eligible to appear on. Hashtags can also be used here to allow users to find your video easier. This is particularly useful in case of a marketing campaign.
Note that YouTube video tags are plural and non-plural sensitive. This means that if you're talking about recipes, you should put "recipe" as well as "recipes" in your tags.
In order to see what are tags used on similar videos, you can use the free tool called
"Extract the tags from a Youtube Video"
4. Transcription
Most people aren't aware that Youtube automatically transcribes all videos that are uploaded on the platform. It means that you have a written record of every word that is being said in the video. Youtube is getting better at transcripting videos but it is not yet perfect. So Have a look at your transcript since it could help you to rank better.
In order to understand the intent of the user, in the first article we selected a couple of keywords. Then in this article we used them in the vidéo content in order to improve the ranking on YouTube.